After getting excoriated for giving Duke the "easiest" regional of the four number one seeds last year, for the 2011 edition the NCAA selection committee ramped up the level of toughness for the Blue Devils. It's interesting that when the draw came out, the word I heard used most to describe teams in this region was "athletic," a word that carries with it a few potential interpretations, such as: 1) This team has "highlight reel" written all over it with guys who can soar in for a ferocious putback dunk or chase-down block; or 2) This team can be a monster defensively when it wants to utilize its length and quickness; or 3) This is an undisciplined team that has won a lot of games on its superior talent level and may come apart at any point in the NCAAs; or, finally, 4) all of the above. Calling teams incredibly "athletic" is kind of like a back-handed compliment; after all, Duke has some fantastic athletes on their team (Ryan Kelly excluded) but no one would ever use that label on them. It's like announcers want to play up a movie fantasy of the blue-blooded, well-coached school going up against a rag-tag batch of playground guys who just happen to be better "athletes." Except that, in that scenario in the NCAAs, the blue-blooded school is going to win nearly every time.
Sure, Duke has a bit of an NCAA reputation for struggling against "athletic" teams they have faced in the past, like 06 Michigan State, 08 West Virginia or 09 Villanova, but the path they took to the Final Four last year led right through some similar squads, most notably Baylor. The reality of the situation is that K knows how to mold his team to beat just about any other type of opponent, and while every team is going to give the Devils their best shot, they also all have a healthy dose of question marks. Michigan seems happy just to be there. Tennesee went 8-8 in the SEC and seems mentally worn out from the turmoil they've had. San Diego State has never won a tournament game and isn't battle-tested by a tough out-of-conference slate. UConn has the 06 Gerry McNamara syndrome of going from underrated to now overrated by their Big East tourney run, and depends a little too much on one player. Texas, who may have the best chops when it comes to beating Duke, is unfortunately still coached by Rick Barnes.
Yes, any of the above teams could potentially give the Devils some trouble, especially if they get hot and Duke doesn't have a reliable third scoring option on any particular day. And yes, I realize the Devils will have to travel to Anaheim for the Sweet 16 and beyond, where they're likely to be greatly outnumbered in terms of fan support. That doesn't change the headline, though - Duke should still be the runaway favorites to win this bracket. They have a national POY candidate backed up by a better team than the other POY candidate in this bracket, they have a winning pedigree even in hostile environments (and, for that matter, even in hostile tournament environments - see Houston and Indy last year), and they're riding a wave of strong performances in the ACC tournament that suggests this team is, counter to what we might have thought a few weeks ago, peaking at the right time. If you want to make the smart bet, pencil Duke in for the Final Four. Me? I'll be praying for a breakout performance from Rick Barnes.
Best First Round Matchup: Memphis-Arizona and Oakland-Texas are both slightly tantalizing prospects, but could both turn ugly quickly, as well. I'm betting on Cincy-Missou, with a contrast in styles that pits the Tigers' uptempo offense against the Bearcats and their underrated (in my opinion) coach Mick Cronin, who loves to preach tough defense. Missouri seems to be a more dangerous team than their #11-seed would indicate, so it's not tough to imagine an upset happening here.
Dark Horse: Oakland is a team that could actually do some damage, as they have an NBA prospect in Keith Benson and have faced tough competition this year including West Virginia, Purdue, Illinois, Michigan State and Tennessee. Sure, they lost all but one of those games, but uh… let's move on.
The All-Atlas Squad (guys who can carry their teams): Nolan Smith (Duke); Kemba Walker (UConn); Scotty Hopson (Tenn); Derrick Williams (Arizona); Ramone Moore (Temple); Jordan Hamilton (Texas); Kawhi Leonard (San Diego State).
Upset Special: Besides the Missou and Oakland possibilities listed above, Memphis could be a prime candidate to take down 5-seed Arizona in the first round. Neither squad beat a ranked team this season and both feasted on the competition in their mediocre conferences, so why not go with the ever-popular 12-over-5 pick and hope Memphis' talented freshmen Will Barton, Joe Jackson and Tarik Black can pull a rabbit out of the hat?
Best Potential Second Round Game: Either Cincy or Mizzou would be an interesting matchup with UConn and Tennessee-Duke could provide some interesting fodder if the Vols don't self-destruct.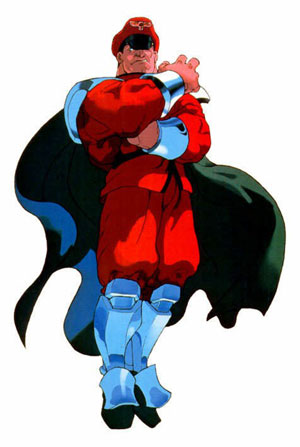 Best Mascot: Sadly lacking in this region (even the 15 and 16 seeds are Bears and Pirates), so I'll go with the Bison of Bucknell, who are both full of protein and one of the toughest characters to beat on Street Fighter II.
The All- Digger Phelps Team (names most likely to be mispronounced): Kawhi Leonard (SDSt); Danny Agbelese (Hampton); Evan Smotrycz and Eso Akunne (Michigan); Kyryl Natyazhko (Arizona); Tevin Svihovec, (No. Colorado).
God Shammgodd Award (best name): Hippolyte Tsafack of Memphis and Xzaivier James (whose parents clearly couldn't decide which consonant to start his name with, or just wanted to make sure he was very last in the Xs in the phone book) of Northern Colorado both make a run at it, but I have to give it to Cinncinnatti's Cashmere Wright, as I can picture him throwing down a thunderous dunk to the juxtaposition of an announcer softly saying "They call it… cashmere."
Home Cookin' Award (best geographical placement): That would have to go to San Diego State, who the committee clearly rewarded as a 2-seed by sending them no more than 90 minutes from their campus for the regional finals, assuming they get there. 
The CincyWakePittBigTenteam award for perennial underperformer to avoid picking for a deep run goes to: Texas, unfortunately, who I'm pinning my hopes and dreams to beat Duke on but couldn't get past Wake Forest last year despite having been a top-10 team at one point; couldn't get into a Final Four as the favored team featuring LaMarcus Aldridge, Daniel Gibson and PJ Tucker; and couldn't get out of the first two rounds with KEVIN DURANT on their team. No, I don't feel particularly great about the Longhorns' chances.